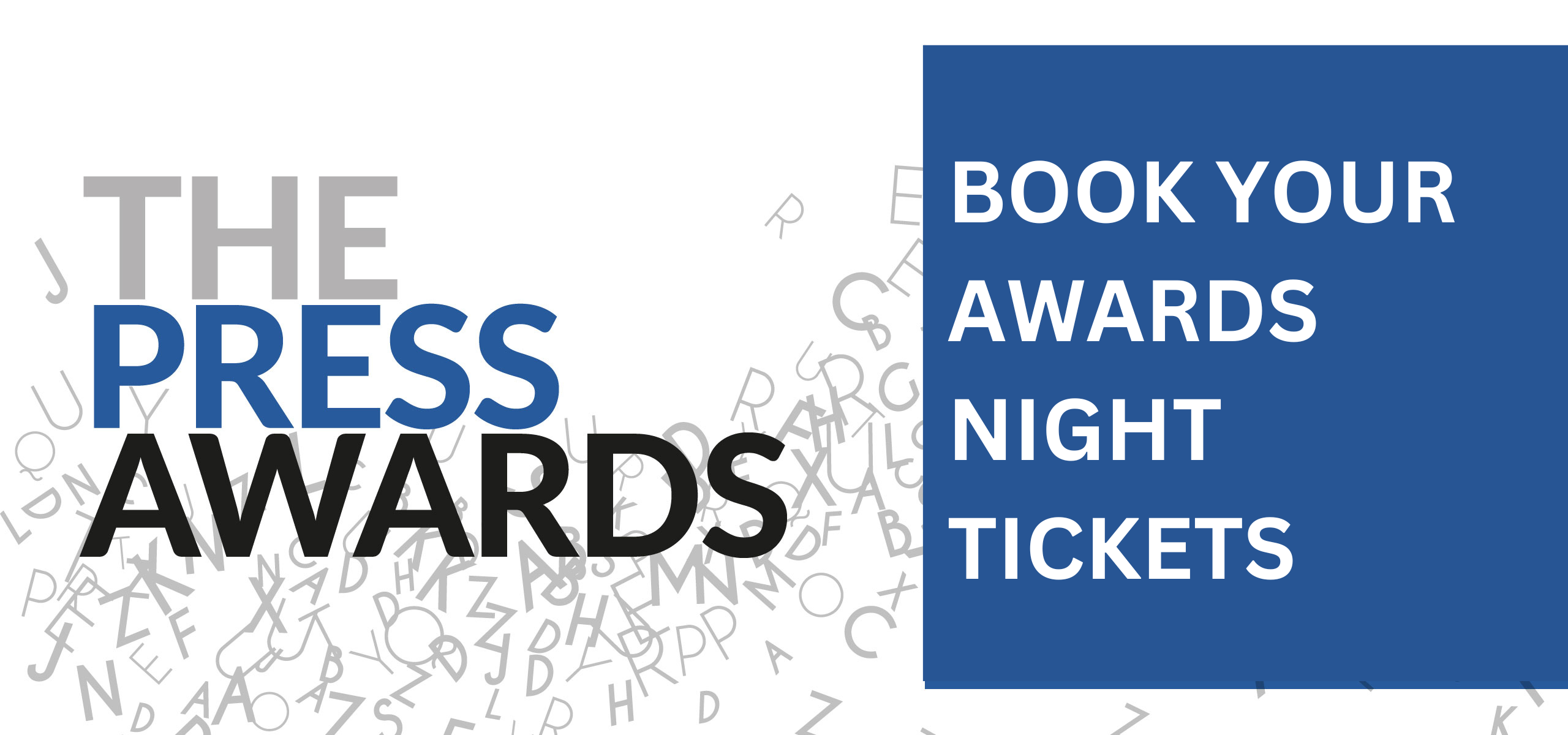 SHORTLIST IS NOW LIVE!
Congratulations to this year's Press Awards finalists. This year's entries were exceptional and the shortlists really shows the excellent work being done in the industry on a national and regional level

Visit our Awards night page for all the information you need on how to join us on Wednesday 08 March 2022.
With a heritage spanning six decades, the Press Awards have honoured some of the most respected names in British journalism. Submit the best of your work to be judged by your peers and you too could win one of these prestigious awards.

Through the continued fallout of the pandemic, economic volatility and geopolitical tension, the best in the industry have continued to offer insight, inspiration and analysis to the British public.

The Awards celebrate the most innovative, exciting and erudite journalists working in the UK, as well as recognising the publications that set new standards for quality.
The Awards offer an opportunity to gain recognition for excellence across 26 categories - including new categories that honour young journalists, digital-first initiatives and excellence in reporting of diversity issues.
Jessica Felix
Press Awards Enquiries
P: 07824 848 679
Neil Dummer
Sponsorship enquiries
P: +44 (0)20 8267 5260