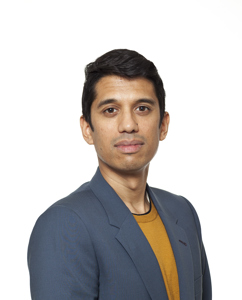 ---
Aditya Chakrabortty
The Guardian
---
Over the turbulent past year, Aditya Chakrabortty has been a strong, essential, uncompromising voice. He has carved a niche which powerfully combines on the ground reporting and the telling of people's stories with his own strong opinions and challenges to those in power. He has developed an approach which allows him to make agenda setting points relating to matters of national and international importance, using debates and controversies which occur in specific areas. His is a journalism that focuses not on abstract political and social arguments, but on the stuff of people's lives.
On 21 November 2021, as British soldiers left Afghanistan, he wrote about Bashir Khan Ahmadzai, an Afghan asylum seeker in Kent, whose struggle he first brought to national attention three years ago, and who continued to live in fear of deportation back there by the same government that was evacuating troops.
On 23 December, 2021 he wrote about government policy in the inner cities via a column about Giovanni Rose, a schoolboy and young poet who lives on a deprived estate in north London. The piece incorporated examples of Giovanni's poetry and posed key questions about how society views those estates and the people on them: "While he's revising for his A-levels, ask yourself two questions: how Great can Britain be, if a boy counts himself lucky just to survive here? And what is the value of a childhood home if you're constantly taught you must leave it behind?" On 20 January, he addressed the Partygate scandal and Boris Johnson's fading fortunes through the lens of his grief over the way he was forced to mourn, in keeping with restrictions, for his own mother as compared with the cavalier approach at No 10. He also made strong wider points about the individuals and system that brought Johnson to power.
This year, with all its anxieties and complexities, has called for clear, readable, intelligent, humane critique. Aditya Chakrabortty has provided that.