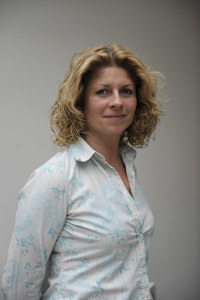 ---
Alyson Rudd
The Times
---
The Times secured the serialisation rights to Patrice Evra's book because the publisher wanted me to write the accompanying interview after I had pitched for the chance to speak to the former Manchester United defender. There was only a very small section in his autobiography about the sexual abuse he suffered as a child, so I had to guide him through how it affected his life and how he felt about his abuser. He had only told his mother about it two weeks earlier and so the big challenge was to ensure Evra felt comfortable exploring his feelings and speaking about an incident he had kept secret for so long. I pride myself on putting often usually guarded celebrity sports stars at ease by displaying an in-depth knowledge of their career and craft so that we feel as if we have passion in common and can understand each other. There was much laughter in the afternoon we spent together as well as sombre moments reflecting on a bleak betrayal of trust.
Clarke Carlisle's suicide attempts had made headline news but when I met up with him he was starting to fully understand why he suffered depression. This was a delicate interview with someone on medication with a history of dramatic efforts to kill himself. As the journalist it was important to navigate his story without pushing him. He had to tell it at his own pace and above all feel comfortable that I understood what he was trying to say. In sporting terms, we have never encountered anything comparable. For Carlisle to admit he was scared of black strikers because they reminded him of his strict father was astonishing. If someone is prepared to admit they wet the bed until they were 17, then you know you have gained a level of trust you need to use with care.
It is incredibly rare to speak exclusively to a Premier League manager when they are at the core of a big story. The collapse of Christian Eriksen at last summer's European Championships affected people who do not even normally watch football and the fact the Dane was about to play at the elite level again was remarkable and uplifting. Thomas Frank simply picked up the phone and asked him to come to his club, a fact everyone in the game now knows but only because of this interview. I was able to secure it because of my interaction at press briefings with Frank that had been incisive, and his head of comms had noted a rapport.
All three interviews were gained through trust and a belief in my ability to tell someone else's story with grace and empathy while being able to piece together often complicated timelines and fractured memories. Interviews ebb and flow and it is as vital to understand when it is the right moment to be silent as it is to know when to ask a critical question.