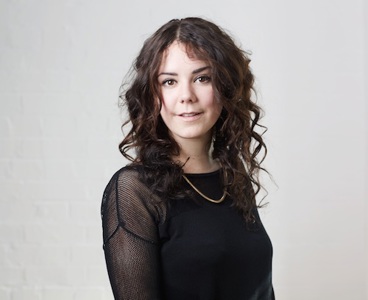 ---
Amy Sharpe
Sunday Mirror
---
Amy Sharpe's interviews range in subject matter - from an inspiring statement from an Olympic icon to the victim of a high-profile race case and a plea from a desperate mother.
One article is a powerful interview with Kelly Holmes in which the athlete champion came out as gay after 34 years of hiding her sexuality from fans. In an emotional discussion, the athlete told how being in the Army at a time when it was illegal to be gay in the forces had led to years of terror about speaking out about it. She revealed how secrecy around the matter had blighted her iconic doble gold victory in the London 2012 Olympics - and even driven her to the brink of suicide. The interview made a big impact when it ran over two days in the Sunday and Daily Mirror during Pride Month on June 19 and 20, and Kelly was lauded for her courage. This summer, mum-of-three Michelle Antonio found herself the subject of national headlines after former EastEnders actress Katie Jarvis was convicted of racially harassing her. Michelle revealed that she had received no apology from the star. She told Amy how the ordeal had left her plagued with panic attacks and flashbacks to racial abuse she had suffered in her childhood.The interview was published on the front page of the Sunday Mirror on May 15 - nearly two years after George Floyd's murder in the US sparked the Black Lives Matter movement. Michelle's powerful testimony showed the impact racism can have on victims and demonstrated that there is much progress to be made in tackling the issue in the UK.
Another example is a moving interview with a mum who was determined to fight for her son's right to life - in spite of doctors ruling that his only option was palliative care. Amy McLennan was adamant that autistic William Verden, 17, should have the opportunity to undergo a liver transplant after he reached end-stage organ failure last year. Doctors had declined to put him on the transplant list, arguing that the chances of the op being a success were low and that William's autism was likely to pose issues with treatment. In a heartbreaking discussion which raised complex questions about medical rights and equality for neurodiverse people, the mum claimed he had been handed a "death sentence." The piece ran on the front page of the Sunday People on November 21 and was widely followed by other outlets. Amy produced a string of follow-ups as the mum convinced a High Court judge to allow William to be added to the donor list and he underwent the transplant in August.