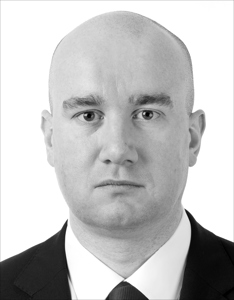 ---
Andrew Gregory
The Guardian
---
Andrew Gregory's year-long series exposing the epic scale of health inequalities in the UK was an example of health reporting at its very best. Painstaking and persistent, it was powerful, impactful journalism which brought vital public interest issues to light, sparked debate, and spurred action.
In February, before its official publication date, Gregory obtained a leaked copy of the largest ever review of racial inequalities in the NHS. His shocking story revealed the review had found that "vast" and "widespread" health inequalities were harming the health of millions of minorities.
The Medical Journalists' Association hailed his "important exclusive story"; patients came forward to share their experiences; MPs called on ministers to "act immediately". Within days, the government announced it was launching a taskforce to examine the drivers behind the inequalities.
Gregory also persuaded ethnic minority leaders to speak out publicly, some for the first time. His work sparked a furious row, after he disclosed how NHS England rushed to respond to his initial report by claiming it was "already taking action", despite there being little evidence it was doing so. In April, Gregory exposed how women in the poorest areas of England were dying earlier than the average female in almost every comparable country in the world. MPs and leading health experts called his revelation "shocking", "devastating" and "unacceptable". The government immediately promised to take action to "tackle gender health inequality", later announcing an expansion of women's health hubs, and commissioning a new national policy research unit dedicated to women's health. In August, Gregory used his data journalism skills to reveal how black and Asian patients wait longer for a cancer diagnosis than white people, with some waiting an extra six weeks. His review of 126,000 patient cases found that in six of seven cancers analysed, black or Asian patients waited longer for a diagnosis than white patients. He also showed that the median myeloma diagnosis wait time for black people was 37% longer than for white people, a revelation branded "absolutely unacceptable" by the chief executive of Myeloma UK.
In his series spanning some two dozen stories, Gregory painted a comprehensive picture of health inequalities across a range of areas. In October, he revealed how children in the country's most deprived areas were becoming obese as a direct result of widening health disparities. In June, he uncovered evidence showing how south Asian people with dementia were being failed by outdated health services designed for white Britons. In May, he revealed how the Covid-19 public inquiry had failed to prioritise investigating how racial health inequalities affected millions of Britons during the pandemic. His story prompted fury, resulted in a rise in racial equality groups seeking to engage with the inquiry, and led to a U-turn within days. The inquiry chair, Heather Hallett, decided the original terms of reference should be reframed "to put inequalities at its forefront"; the revision was accepted by the prime minister.