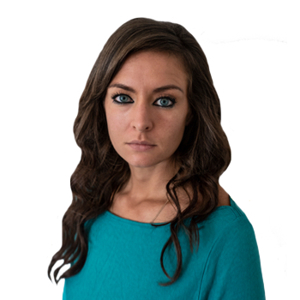 ---
Bel Trew
The Independent
---
Bel Trew, The Independent's international correspondent, photographer and videographer, has spent more than a decade risking her life to report from some of the most dangerous conflicts, focusing on lesser-reported stories and smashing damaging stereotypes.
Under heavy fire, Bel crisscrossed Ukraine for multiple months-long investigations into the fate of thousands of civilians who vanished since Putin launched his invasion. Part of her video, photo and text series "The Missing" is the most extensive deep dive yet into Olenivka prison, where 53 Ukrainian prisoners of war burned to death in an explosion.
Speaking to former detainees and relatives of those believed to be held there, Bel not only uncovered evidence of possible war crimes, including torture, enforced disappearances and forced labour but cast doubt on Moscow's claim that Ukraine had rocketed its own PoWs.
Bel accompanied the piece with a 20-minute documentary she partially shot herself, tracking civilians forcibly transferred to Russian prisons. During the reporting she located two missing civilians and informed their families of their whereabouts. She shared her testimonies with rights groups, adding to a growing body of evidence of potential crimes. The series sparked uproar in the UK and a string of media appearances.
Dodging shelling, Bel also joined evacuation convoys rescuing civilians from frontline villages in Donbas and Kharkiv, while she also tracked the devastating impact the war has had on global food security. It followed an earlier trip in which she obtained exclusive footage of civilian life in besieged Mariupol and travelled across Kyiv and Chernihiv regions, again unveiling horrors including mass graves and executions. Her photos were widely shared and syndicated across multiple media platforms.
She also uncovered a blood-smeared Russian torture chamber where at least one civilian was beaten to death and other detainees tortured, stabbed, electrocuted, starved, threatened with rape and genital mutilation. The stories sparked uproar in the UK.
In 2021, Bel reported from Pakistan on the chaotic aftermath of the Taliban takeover, where she met Taliban soldiers but also terrified child refugees from Afghanistan's most persecuted communities. Later in north-east Syria, she reported from the camps revealing the UK's devastating, illegal practice of stripping citizenship of British nationals without telling them, sparking questions in parliament.
In winter Bel returned to Lebanon to expose how Syrian refugees, including disabled children, promised resettlement in the UK were dying waiting to be transferred due to five-year-long delays. While a correspondent in London gathered UK reaction, Bel tracked down the families, revealing conditions so bad they were forced to eat from dumpsters and withhold life-saving medicine for their children. The article also prompted questions in parliament and lawyers working on the refugee cases said its impact saw three families quickly transferred to the UK. In June, Bel was one of the only journalists to interview asylum seekers due to be sent to Rwanda. Bel spoke to three of those onboard the unsuccessful flight, revealing how they were beaten and restrained. The piece offered a rare glimpse into the horrific treatment and was widely shared.