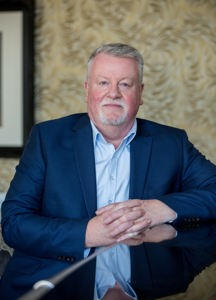 ---
BUSINESSiQ
BUSINESSiQ
---
The quarterly BUSINESSiQ magazine is the flagship business product of The Northern Echo, based at the heart of the North East region which is undergoing the most radical transformation of its fortunes.
As such, the demand for quality and insight is permanent. It has to look worthy of its subject and provide in-depth – but accessible – articles profiling new and established businesses that are redrawing our economic landscape.
As the Editor, I make sure there are themes that can be shared among clients and other businesses so that BUSINESSiQ can take a helicopter view of the region, how it works together and where the gaps are that we can highlight and therefore help to bridge. The content is then distributed to a tailored list of businesses as well as being available to pick up at key places around the region.
Thanks to an exemplary relationship between Editorial and Production with constant conversations about tone, headlines and images, the magazine gains its own character as a calm, clear and intelligent source that informs and guides readers.
My goal is to talk to decision-makers and through understanding their drive, passions and skills, introduce my audience to their businesses and illustrate why they are so successful. BUSINESSiQ is confident and optimistic, looking for progress rather than reflection and revisiting the vital subject of skills and training at every opportunity.
The magazine is the fulcrum for our rapidly-growing business coverage. I joined just over a year ago - with more than 40 years in journalism – because I could see the editorial and commercial possibilities. As far as I know, I am the only Business AND Commercial Editor, a single role created to grow the success of the magazine and the wider BUSINESSiQ platform alongside our normal print and online content and change the way paid-for content is viewed and displayed.
The magazine gives our commercial clients the chance to feature in a powerful article written by an experienced business journalist, encouraging them to be guided into a longer-term relationship to get maximum engagement from earned editorial or paid-for subjects.
The magazine has been pivotal to our Level Up campaign, run across editorial and commercial to encourage more investment and jobs to our area. Partners are offered regular slots in the magazine as a 'gold-standard' reward for backing Level Up, so once again the content and presentation has to live up to that. The coverage is further extended by our live Level Up events, where a panel made up of senior staff from our commercial partners debates key themes in front of an invited audience.
Making sure the magazine is a home for all of this selected content means relationships can grow outside the expected. Careful targeting and direction means clients can stand alongside news items and gain an increased profile with an already-engaged audience. The increased focus on the magazine means The Northern Echo is now perceived as a worthy place for business content adding a powerful commercial mechanism to a widely-supported news platform.