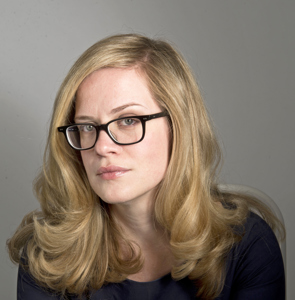 ---
Camilla Long
The Sunday Times
---
Camilla Long is unique as a writer - piercingly honest, funny, and original. Read any of her columns and you will be swept into a world of cutting opinion and zinging sentences. You may not agree with her, you may be riled by her - but you won't be able to stop yourself coming back. She is a Sunday must-read.
Her column on the arrival of the Russian oligarchs in London, for example: who else on Fleet Street had met so many of them - and was willing to talk about it? As the war in Ukraine erupted, Long explained to her readers that, as a young journalist on the society magazine Tatler, she had witnessed the arrival of the "men who simply bought up London".
She recalled how the British establishment threw themselves at these rich, mysterious foreigners. While laughing at them, they also mythologised them, sold them houses, provided lawyers, decorators and generally stepped in to "launder their reputations". "Who helped them?" she confessed. "People like me."
Long beckons the reader into a hitherto largely undocumented, secret world of high-wire deals, glossy magazine interviews and lavish parties - culminating in the moment she remembers "basically sitting in Mikhail Gorbachev's lap". "What's now clear to me is quite how dazzling this all was; how far the British counterparts were out of their depth". An unforgettable column.
Another world was ruthlessly laid bare in her column on the Wagatha Christie trial. For nearly a week, Long sat metres from Rebekah Vardy and the glowering Rooneys to deliver a tour de force on "the mother of all 'yeah-but, no-but' Vicky Pollard arguments. It is fish lips at dawn. It is 'falling out material' carried to nuclear extremes, a dispute about gossip in which no great principle is decided, no great truth is revealed, no lesson learnt, unless you count 'don't use social media' or 'don't pick fights you can't finish', and it is utterly engrossing", she wrote. It is in columns like this that Long demonstrates her descriptive skills; the hulking form, for example, of Wayne Rooney, "sitting hunched, like a giant cauliflower ear". Or the outfits the women chose: one of Vardy's dresses was "Clytemnestra via the Midlands, with a hint of Victorian riding accident". Long "lapped up every minute of it".
In a column about the new James Bond film on October 17 Long again showed her ability to say what everyone's thinking. For weeks five star reviews had been rolling in: "Why is no one saying what an orgy of mediocrity the new Bond film is?" She then slices and dices this 'three-hour perfume ad" with its "thousands of Range Rovers", as well as the franchise's suffocating inability to offend anyone.
What makes Long's columns so irresistible is her ability to cut right to the heart of the matter. Nothing is sacred. Readers know what they're getting when they pick her up in the morning - controversy, humour, something devastating or unexpected. It is addictive.