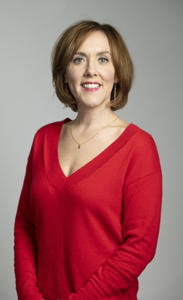 ---
Camilla Tominey
The Telegraph/Sunday Telegraph
---
As associate editor covering both politics and royals - and a weekly columnist for the newspaper, Camilla Tominey is one of the Telegraph's most prolific and well respected journalists.
Since she joined in September 2018, she remains a top draw for readers, attracting the most subscribers to the Telegraph website for three years running. Able to sniff out exclusive stories across both beats as well as writing incisive and informed analysis, Camilla has built a formidable reputation for knowing what is really going on inside Westminster and behind palace gates.
A seasoned and trusted interviewer, boasting an unparalleled contacts book built up over decades, Camilla often beats her rivals to land the first interview with the people making headlines - from vaccines tsar Kate Bingham, to veteran Tory backbencher David Davis after he called for Boris Johnson to resign - to the woman who claimed she had been groped by Martin Percy, the former Dean of Christ Church College.
2021 saw Camilla land two royal scoops by interviewing the Earl and Countess of Wessex, the first royals to speak publicly about the Duke of Edinburgh's funeral - and the Duchess of York.
In 2022, she got under the skin of former Home Secretary Priti Patel, who gave her most personal interview ever - and found out what makes Jacob Rees-Mogg tick.
Camilla also isn't afraid to share her personal experiences with readers and has written and spoken movingly about her mother's battle with alcoholism as well as her own issues with drinking.
Versatile, hard working and always ahead of the pack, Camilla is one of the most industrious and engaging journalists working in the industry today.