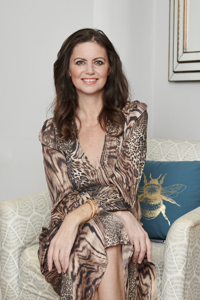 ---
Dame Deborah James, Things Cancer Made Me Say
The Sun
---
The final instalment of Dame Deborah James' Sun column not only helped the campaigner raise a staggering £7million for cancer research - it undoubtedly saved lives.
In the weeks before Deborah died of bowel cancer in June, the 40-year-old refused to stop raising awareness of the disease. James began her Things Cancer Made Me Say column in 2017, shortly after being diagnosed with stage 4 cancer.
The column, which was regularly picked up by rivals, proved to be the catalyst that led to Deborah's BBC podcast and book deals - the latest a Sunday Times bestseller. Her aim was to bring awareness to a subject so taboo that people wouldn't talk about it - putting them at risk of later diagnosis, and worse treatment outcomes.
In her brilliant way she single-handedly changed the national conversation - dressing up as a poo emoji, dancing through chemo and sharing the brutal truth of what life was like living with an incurable disease. Crucially, she consistently and unapologetically focused on the symptoms of bowel cancer - something most of us were completely oblivious to before Deborah danced into our lives.
The chances are you can now reel off those symptoms - all because Deborah made sure that in column after column, they were front and centre.
Deborah used her column to help launch The Sun's No Time 2 Lose campaign in April 2018, rigorously lobbying for the Government to bring the bowel cancer screening age down from 60 - and won. As a result, thousands of people in their 50s in England are now eligible for potentially life-saving screening, much earlier than they would have been, meaning faster diagnosis and undoubtedly, lives saved.
Through her Sun column, Dame Debs set out to squash people's embarrassment, get people talking about their bowels, and urged people to check their poo and speak to their GP. Most importantly, Deborah never shied away from the truth about bowel cancer and the devastating impact it can have on people and their families if not caught in time.
The impact of tackling such a topic and making it accessible and ok to talk about, is immeasurable in terms of public service. And right to the end, it was done with James' trademark wit, sparkle and brilliant frankness. Her final column alone reached a staggering 530,000 readers online - over the years her instalments were read by millions. The 'Dame Deborah effect' has seen more people than ever getting NHS checks for bowel cancer. NHS figures revealed referrals from May-July were up 30,000 on last year, and 80,000 on the same period two years ago. Cancer Research UK also noted a 120% rise in visitors to their bowel cancer information pages the day after Deborah died.
Dame Debs in the last seven weeks of her life was nothing short of heroic. It was the culmination of five-and-a-half years of selfless service, fuelled by her determination to leave this world a better place for her children. Deborah's legacy will continue to save lives long after her death.