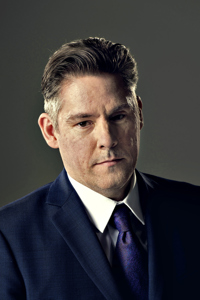 ---
Dan Hodges
The Mail on Sunday
---
Proudly and defiantly independent of political tribes and of his own paper's editorial view, Dan Hodges' columns are consistently must-read insights into what governments and oppositions don't want anyone to know.
He gets underneath all the sparks and fire that ministers create and he gives a clear-headed assessment every week of where MPs are right and where they are wrong.
Over the past two years Hodges has taken the lead in chronicling and exposing Boris Johnson's fall from power, and the meteoric rise and implosion of Liz Truss. In December 2021 he was the first senior journalist to tip Liz Truss for Downing Street.
In early January, he accurately predicted a leadership challenge, even when the idea of a PM with a huge Commons majority being ousted was being dismissed by most 'Westminster insiders'. He revealed the depth of Cabinet discontent. And, crucially, he exposed the extent to which anger at No.10's political mismanagement spanned all factions of the parliamentary Conservative Party.
When the Prime Minister received his Partygate fine, Hodges boldly and unequivocally called for him to step down.
And when the scandal over Tory whip Chris Pincher broke, he revealed that Johnson had long been aware of the toxic issue but had wantonly dismissed it. Hodges reported that, in early 2020, Johnson had told senior aides: 'The thing about Chris is he's handsy. That's a problem.' Hodges' exclusive revelation directly undermined claims by Downing Street that the Prime Minister had not been aware of Pincher's conduct. It was cited in the Commons at Prime Minister's Questions, and finally resulted in an admission from the PM's spokesman that Johnson had been warned previously about claims relating to Pincher and sexual misconduct.
The front page report accompanying the column – jointly by-lined with Mail on Sunday Political Editor Glen Owen – was cited in Press Gazette as one of three stories relating to the scandal that "changed the course of history".
Hodges' commentary on the fall of Boris Johnson showcased the breadth and depth of his Westminster contacts. Calling directly for his resignation at a time when many Westminster insiders thought the Prime Minister could still ride out the crisis revealed the courage and power of his writing.
Most significantly, it highlighted the diversity and range of opinion that underpins commentary in The Mail on Sunday. At a time when the British press is assailed with allegations of 'client journalism' and 'editorialisation of content', Hodges' work demonstrates how pluralism and editorial independence remain the cornerstone of the Mail titles.
As Press Gazette noted: "It's not for editors to decide who becomes prime minister. But if reporting the truth about Johnson has led colleagues (and the country) to decide he is no longer the right person to be in that job, we can reflect that journalists have played their part in democracy and done their duty." Dan Hodges has done that 'duty' with aplomb.