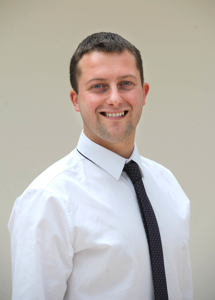 ---
Did hospital bomber exploit failing system?
Liverpool ECHO
---
Emad Al Swealmeen's terror attack targeted a women's hospital filled with expectant mums and new-born babies. The consequences could have been incredibly tragic had the device he built had its desired effect. Instead, he was the only the person who died following his actions, but his ability to plot, prepare and carry out such an appalling attack should remain of real concern.
As the Liverpool ECHO's crime reporter at the time it was my job to lead the coverage of the incident and also to look beyond the counter-terror investigation and the reassurance work and into how such an horrific plan came so close to causing sheer devastation. In the aftermath of the attack it emerged Al Swealmeen had failed in his bid for asylum in the UK. Through my own investigative work and network of contacts I was able to obtain documentation proving that, while the Government had ruled he could not remain in the UK, it had also laid the foundation for him to support himself while he remained by granting his bid for a National Insurance number. This contradiction gave him crucial credibility as he applied to private landlords to rent accommodation, such as the second flat he used to build his bomb, and to get work that could have been critical to funding his plot. He could only have received that NI number through a vetting failure or through a loophole only available if there are failures and delays within the asylum system. Either way, if the Government's processes had been effective he would not have been granted this, potentially undermining his efforts to cause tragedy. The correspondence relating to Al Swealmeen getting a NI number also showed the Government knew where he was living. So after officials decided he should not be allowed to stay in the UK, they knew where he was living but rather than look to remove him, he was instead being granted official documentation he should not have been eligible for, documentation that could have helped him conduct his terror plot. After the blast, police later found suspicious items in that property. Had the authorities attended that address before the attack, where they knew he was living despite his failed asylum bid, they may have stopped him in his tracks. This damning exclusive raised important questions about the asylum system, made the front page of the ECHO and was covered by several national news titles after it was broken.