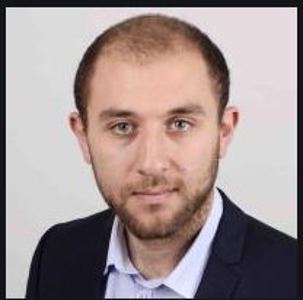 ---
Gabriel Pogrund
The Sunday Times
---
Gabriel belongs to our lobby team but does the job with a brief to ignore the weekly vicissitudes of Westminster. He instead uses his access to parliament to subject SW1 to the sort of investigative journalism most MPs could do without. As our entry shows, he has produced scoop after scoop, securing investigations, suspensions, resignations, as well as something more amorphous: accountability in worlds deliberately sealed off from scrutiny.
In March, Gabriel drew on deep-state/intelligence and parliamentary sources to reveal that Boris Johnson's friend, Evgeny Lebedev, had secured a peerage after the spooks revised their security assessment of him. Gabriel would like to say that other journalists had produced fine reporting on this matter in previous years. But it was the Sunday Times which disclosed that intelligence withdrew their initial warning following No10 pushback in a story that electrified Westminster. The story was raised in PMQs, prompted MPs to vote for documents to be released after a Humble Address, and led Lord Bew to admit Lebedev's peerage was a "special case". It also prompted a debate about Russian influence in politics and stands out as a rare case of the appointments system being forced to explain itself to the public. Weeks later, Gabriel delivered a story instantly splashed across every Sunday newspaper: the revelation that Tory MP David Warburton, had gone rogue, allegedly sexually harassing staff and lobbying the FCA on parliamentary headed-paper for a Russian who secretly loaned him £150k. For good measure, he produced a picture of Warburton next to lines of a suspicious white powder. Shock factor aside, the story was a serious, impactful piece of reporting. It had came about because of another piece of Gabriel's journalism: his report on how Charlie Elphicke, a convicted sex offender and ex-MP, and allies spent years trying to muzzle a victim and our newspaper. In response, sources approached Gabriel, whose subsequent piece led to Warburton's suspension. While duly noting these stories can be painful and complicated for accused and accusers alike, and without wanting to preempt what happens next, the ICGS continues to investigate complaints of sexual improperity. The parliamentary commissioner for standards is investigating the loan.
The revelation - shortly after he announced his resignation - that Johnson lobbied for a woman to get a public job having allegedly abused his power to engineer a sexual relationship. The story, like many of Gabriel's, was buttressed by extraordinary evidence - a recording of the PM himself at the height of MeToo in which he confessed to his lobbying. Alongside his other work - revealing who sat on the Tory Party's secret advisory board, reporting on the abuse of the honour system by the royals, and his reporting on the "cash-for-access" culture in politics.