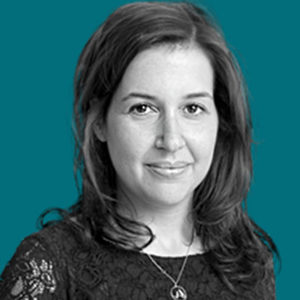 ---
Hadley Freeman
UnHerd
---
Hadley Freeman has found a new voice at UnHerd. Best known for her 22 years' work at The Guardian, she started writing us a monthly column this year. She's argued that the Left enabled the Republicans to overturn Roe v. Wade; that Kanye West deserved sympathy after his anti-Semitic outburst; and, in her first, overwhelmingly popular essay, that social and professional pressure prevents Left-wing people from questioning gender ideology.
"Why I stopped being a good girl", like all Hadley's pieces UnHerd, seamlessly blends her own experience with analysis of a current sociopolitical trend: she draws parallels between "what I said while in hospital as a teenager" for anorexia nervosa, and "what gender dysphoric teenage girls say today". The fact that Hadley has always identified as a progressive (and that, as she admits, a therapist once described her as having "total conflict avoidance") makes the confidence with which she defends views unpopular on the Left all the more impressive. Her outspokenness has not been without consequences: "Whenever I or a female colleague dared to voice our doubts about gender ideology, we were pilloried; whenever a male colleague did, he was given a free pass." She considered quitting, she writes, but instead came to accept that "political categories are watery these days, and I'm OK with feeling out of step from so many people I once thought of as my side." Her work is only stronger for it.
A running theme of the columns she's written for us is how the material reality of being a woman is now being systematically overlooked — whether in conversations about abortion or the fashion industry. In her piece on British Vogue editor Edward Enninful's memoir, she considers whether the reverence directed towards him is a product of misogyny. He is the magazine's first male editor. He does not have to answer the relentlessly sceptical questions that female editors endure, in this female-dominated industry — questions Hadley asked of herself, when she was a fashion editor ("Why are the clothes so expensive? And what is the point of fashion?"). "Maybe," she ventures, "the only way people can take women's fashion seriously is if the person in charge is a man."
Most recently, Hadley once again exposed herself to pillory by being one of the only writers in the mainstream media to defend Kanye West after he made antisemitic comments: "I'm Jewish, but when I read West's posts I didn't feel offended. I just felt sad that an artist so talented is now so clearly out of his tree." Mental health, she reminds us, is not pretty — even if films tend to depict it as such. And it's ironic that a culture obsessed with burnout and sharing symptoms of anxiety on social media would almost universally vilify the uglier aspects of illness. Kanye west "doesn't need punishment — he needs help," argues Hadley, encouraging her reader, as always, to reassess the obvious conclusion and the loudest voices, and treat vulnerability with compassion.