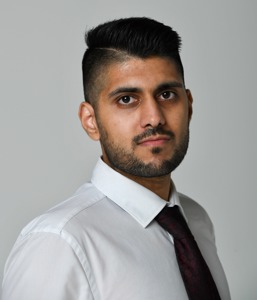 ---
Isaan Khan
Daily Mail
---
Isaan Khan has consistently broken agenda-setting sport exclusives in a standout year for a journalist who has truly shone. It follows nine award nominations in 12 months.
His work has admirably created change through a truly memorable campaign, and demonstrated investigative techniques including going undercover.
Among them were the painstaking undercover investigation as a Wembley Stadium steward resulting in the Football Association (FA) suspending a security firm on eve of FA Cup Final, a world exclusive interview with billionaire cricket fraudster Allen Stanford from his Florida jail, and a history-defining campaign to get Britain's first black female Olympian Anita Neil recognition.
Overall, the pieces demonstrate powerful impact, investigative aptitude and quality writing across three different sports.
Beginning with his hard-hitting Wembley security probe, Khan worked undercover at both FA Cup semi-finals and a Tyson Fury fight using an application featuring a complex cover story.
His investigation came nearly a year after FA ordered a review of the Euro 2020 final between England and Italy in which 2,000 fans stormed the arena in scenes of national disgrace. Baroness Casey found 'fans could've been killed after a collective failure'.
On his shifts Khan discovered shocking security lapses, including applicants not interviewed, workers bringing in banned items, bribery, inadequate training and non-existent vetting.
The FA's response in suspending the firm was aired across national news channels. Numerous MPs subsequently demanded further action with DCMS chief Julian Knight MP calling for football authorities to reemploy Baroness Casey to reinvestigate.
Another example of Khan's impact is his world exclusive interview with Stanford — he landed only the second-ever interview with the Texan since 2009, who is serving a 110-year prison sentence.
Sky Documentaries released a three-part series on Stanford earlier this year, 'The Man Who Bought Cricket', but couldn't secure an interview with the ex-billionaire — something Khan managed after a four-month process,
Stanford opened up on numerous untraveled topics, including that England stars still write to him, hopes of returning to cricket, and lodging a shock final appeal for freedom that same week. The findings truly rocked the cricketing world and were repeated internationally. A final demonstration of Khan's tenacity is his successful campaign for forgotten British Olympian Neil — she gave her first interview in over 40 years. He found her after a three-month search; British Olympic Association (BOA) had searched in previous years.
Khan's hard-hitting piece, in which the ex-factory worker revealed pain of 'being ignored all my life', was picked up by BBC and ITV and Khan subsequently canvassed for BOA to act. He garnered public support and two months later, BOA publicly apologised to Neil 49 years after retirement and Neil credited this newspaper for 'getting me recognition I've missed all these years'. She was awarded a prestigious 'OLY' title and Team GB showcased her story ahead of Tokyo Olympics amid a petition for a street to be named after her.