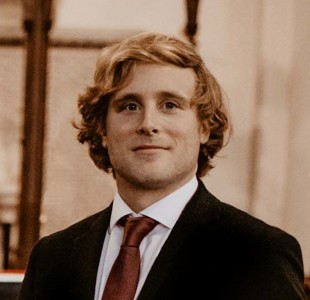 ---
Jim Norton
Daily Mail
---
Jim Norton's impressive grasp of the technology sector has given the Mail scoop after scoop. He exposed the true scale of police depravity on social media just days after it emerged Wayne Couzens had exchanged degrading material with colleagues online before he kidnapped and murdered Sarah Everard.
He revealed how almost a thousand officers had been probed for misogynistic, racist and homophobic communications online. The story was vital in highlighting how Couzens couldn't just be dismissed by top brass as one bad apple. The statistics Norton tenaciously dug up exposed a wider culture of dangerous views and prejudices within the police.
Norton used Freedom of Information to discover how many officers had been investigated for misusing social media. Persistence was key as several forces were reticent to give up the data. He then ploughed through court records to find out exactly what had happened in those cases that went to trial, giving colour but also highlighting the severity of the cases. The exclusive, which was followed up by several newspapers and broadcasters, led to a report by HMIC calling for police forces to examine the social media activity of new recruits when they are vetted. The Molly Russell inquest was widely reported, but Norton's series of scoops have heaped pressure on tech giants to get their act together to protect children. They included exposing how Facebook was failing to stop adverts selling illegal drugs to teens and revealing how YouTube was hosting adverts luring children to adult websites.
Indeed, several internet safety campaigners – including Molly's father Ian – praised Norton for his commitment to the issue. Two of Norton's agenda-setting exclusives were published together to coincide with the end of Molly's inquest. Norton went undercover posing as a 14-year-old to show how TikTok's powerful algorithm was pushing a torrent of depression, self-harm and suicide content onto impressionable teenagers. He also secured an interview with an Instagram moderator - the first insider account in Britain revealing how Instagram was supposedly moderating self-harm and suicide content – producing a series of bombshell revelations. As technology editor, Norton is constantly finding creative and original ways to demonstrate how cutting-edge tech is directly affecting older readers, from revealing the latest robot invention set to help in care homes to explaining how AI can spot signs of dementia. One of his best and favourite scoops was revealing how a camera combined with complex AI was being readied to tackle the scourge of British motorists using their phone at the wheel. The exclusive – which revealed for the first time the true scale of the problem - was all down to Norton's unending curiosity in finding out how his audience might be affected. Norton noticed a small mention in an industry newsletter regarding an Australian firm trialling a new high-tech camera to catch drivers using phones. He discovered the system was quietly being tested on Britain's roads, and was able to reveal for the first time that one in 200 drivers was using their phone at the wheel.