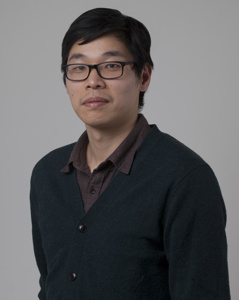 ---
Jonathan Liew
The Guardian
---
One of this country's most distinctive and original sportswriters, Jonathan Liew attempts to interrogate the wider meaning of sport beyond the everyday business of points and pots, medals and trophies. Curious and compassionate, his writing explores themes as diverse as race and gender, politics and finance, society and culture. And yet all are addressed with a light and humorous touch which reminds us that for all its iniquities and injustices, sport at its heart is supposed to be fun.
A live report on England's breathtaking victory in the final of the women's European Championship against Germany was produced to a tight deadline for the front page of the main newspaper. Combining a sound knowledge of women's football with a keen eye for detail and an awareness of its more general audience, the piece sets the triumph of the Lionesses in its broader context: a decades-long struggle for equality and respect that did not end on the Wembley pitch but merely entered its newest and most exhilarating phase. If Euro 2022 felt like a glimpse of the future, then a tribute to the legendary Australian cricketer Shane Warne in March was a reflection on the passing of time and the persistence of memory. Written after the initial wave of shock over Warne's sudden death at the age of 52 had passed, it is both a personal tribute that evokes the writer's own experiences of meeting Warne, and a lament for what sport has lost in its obsession with details, processes and growth. For Warne, sport was about spreading happiness. And to that end he was prepared to be less than perfect.
Another article tackles the largely underexplored issue of rape culture in cricket, and in particular Joe Clarke, a young batter on the verge of being picked for England. Clarke's talent was not in question. But having participated in an obscene WhatsApp game that culminated in his team-mate being jailed for raping a woman, his character certainly was. In making the case against Clarke's international selection, the piece offers a nuanced and empathetic reflection on when it is appropriate to punish people for their past actions, the difference between apology and atonement, and what it really means to represent one's country. It can also conceivably claim to have had a tangible impact: its publication generated a considerable volume of discussion on social media around the world, drawing attention to Clarke's past and forcing the player himself to come forward and offer a fuller apology for his actions. As of October 2022, Clarke has still not played for England.