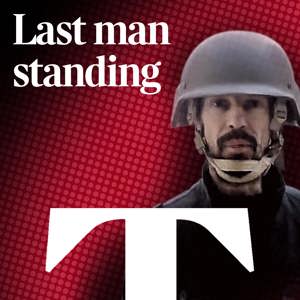 ---
Last Man Standing Podcast
The Times
---
Anthony Loyd, The Times's veteran war correspondent, sought answers to one of the enduring mysteries of the Syrian hostage crisis: what happened to ISIS hostage John Cantlie, the only one of 22 western hostages held by Islamic State whose fate is unknown? The question became more pressing with the trials in America this year of El Shafee Elsheikh and Alexanda Kotey, two members of the so-called Beatles ISIS gang who held Cantlie and other hostages.
Loyd spent months retracing Cantlie's last known movements, travelling to Iraq, Syria and Morocco, and interviewing individuals in four different continents who had encountered Cantlie as a hostage. What makes the story innovative is the way that The Times chose to tell it, in a spectrum that included print (cover story for the Times Magazine on Saturday June 25, 2022), video (a 12-minute documentary shot in Mosul), graphics (including using geolocation software to track Cantlie's movements during his period of incarceration), social media and audio (an eight-part podcast series titled Last Man Standing).
The results were striking. Some 200,000 people listened to the podcast, while the story was served to 350,000 readers of the magazine. More than 40,000 Times subscribers consumed the story online - the words, the graphics, the video - with an unusually high average dwell time of eight minutes per reader. On Instagram, the Times video was viewed by a further 21,000 people, helping to take the narrative beyond a classic Times audience.