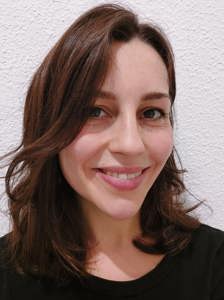 ---
Lydia Chantler-Hicks
KM Media Group
---
My first entry is an exclusive that reveals the identity and story of a man who was found with a serious head injury in a school field in May 2020, before dying in hospital a few days later.
I first covered this story when the then-anonymous man was found injured, and for 16 months after his death I doggedly asked the police at regular intervals for updates on the mysterious case. I kept a careful record of my many requests for information and every stage of my investigation. I was met with misinformation that made it tricky to proceed and work out the man's identity, or what might have happened to him.
The article itself explains the process I went through to identify him as Eduardas Zaicas – including a visit to his old flat and trawls of social media – before eventually tracking down his loved ones and piecing together what happened in the lead-up to his death.
Without my persistence, I am certain Eduardas' story would remain untold. I am pleased I was able to bring it to light and put it on public record, for his sake and that of his loved ones. I selected this piece as it showcases my investigative skills, and determination to hold power to account and tenaciously pursue the truth.
My second entry tells the story of two sisters who suffered devastating abuse at the hands of their grandfather.
I was approached by their mother who was a contact of mine through her role as a city councillor, ahead of the grandfather's court case. I met with the girls at their home where they bravely explained the ordeal they had endured, waiving their right to anonymity in a bid to make their story known and raise awareness of child abuse.
I am skilled at handling deeply sensitive subjects in a delicate and compassionate manner, and feel this is demonstrated well in this entry. Despite having to ask difficult questions, I gained the girls' trust and made them feel comfortable telling me their story. I took and gathered photographs and liaised with our video desk, who put together a video package that complemented my article.
Toni and Sophie later told me they found the piece not only helped spread awareness but also helped to give them some closure following their ordeal. The story was picked up by national titles including the Daily Mail and the Express, and sparked many positive comments from readers.
My final entry is an exclusive that exposes details of contact police had with a married couple before they died in a tragic murder-suicide in April. I was the first journalist on the scene the night armed police descended on GothInk Studio tattoo parlour in Canterbury, after I spotted a Facebook post about police activity there while off-duty. I took photos and video which I sent to on-duty colleagues.
Details from police were initially minimal, but by using social media and speaking to staff at neighbouring shops the next morning, I established who had died in the tragedy. I visited their family home, where relatives confirmed the couple's identities. We were first to reveal their names, sparking an outpouring of tributes. I was also first to establish that police believed the incident to be a murder-suicide. I then received a tip-off from a contact, claiming police had been involved with the couple prior to their deaths. Kent Police confirmed they had referred themselves to the IOPC but would not provide further details of their contact. Through careful liaison with my trusted source and the IOPC however, I was able to establish Micu had been on bail following rape allegations made by his wife when the tragedy had happened. We ran an exclusive on this 48 hours after the couple's deaths, which was picked up by national outlets including The Mirror, Daily Star, and Daily Mail. This story shows my ability to handle developing breaking news stories. Through careful investigation on the ground and from the newsroom, I ensured our coverage was comprehensive and accurate and that we were the first to break every update on the story despite widespread media attention. My careful research into the involvement police had with the couple also showcases my determination to pursue the truth and hold power to account, especially when it seems people may have been let down by an authority or flawed system. I joined the Kentish Gazette and KentOnline (KM Media Group) as a trainee reporter in 2017, fresh out of a masters in journalism at the University of Sheffield. I qualified as a senior reporter in 2019 and was at the Gazette for just under five years in total before moving to join the Evening Standard in London in August this year. My time at the KM Group saw me twice named Kent Print and Online Journalist of the Year at the Kent Press and Broadcast Awards (2020 and 2022) and named Kent Feature Journalist of the Year in 2021, along with being shortlisted in both categories each year. I was last year shortlisted in the Weekly Reporter of the Year category at the 2020 Regional Press Awards, and was a finalist in the Young Journalist of the Year category at the 2019 awards.
During my time at the Gazette, my stories were routinely syndicated by national and international titles. Online, I was also consistently among the top three most-read reporters across all of Iliffe Media. I am deeply proud of the strong reputation I have built among my editors, fellow reporters and contacts, as a skilled, trusted journalist.
The stories I have submitted are some of which I'm most proud, from January 2021 until now.
Others include my coverage of the death of PCSO Julia James in April 2021, and the subsequent murder investigation. I was the first reporter on the scene just outside Canterbury the morning after Julia's death, and led KentOnline's coverage of this huge national story. I built contacts at the scene which ensured we were first to break news of Julia's identity, after some news sites incorrectly identified her as another PCSO. I attended police press conferences, gathered multimedia, interviewed friends and family members and provided comprehensive, sensitive coverage of the case throughout. I was also myself interviewed on BBC Radio 4 and Times Radio as a local reporter with an innate knowledge of the incident. This May, I helped cover the court case as Callum Wheeler stood trial for murder, and live tweeted the proceedings to KentOnline's 200k Twitter followers. I am also proud of my coverage of the case of Daniel Ezzedine - a German teenager left profoundly brain-damaged when he was subjected to a racist attack carried out by a gang of local teens during a school visit to Canterbury in summer 2019. In June 2021, I was the only journalist present in court when some of the gang was sentenced. The prosecution read heartbreaking testimony from Daniel's family, telling how the tragedy had left them struggling with mounting debts while Daniel needed round-the-clock care. Moved by their plight, I launched a fundraiser which raised more than £15,500, thanks to the generosity of Gazette readers. Daniel's family later told me the money helped fund rehab that helped Daniel to walk again – news we shared in a follow-up story. I am passionate about regional journalism and the incredibly important role is plays in bringing light to events that might otherwise go unnoticed or untold.
In the past two years I have uncovered important stories and have used the power of local journalism, and the privileged position I hold as a reporter, to make a positive difference to my community. This is something I will endeavour to continue doing in my new role at the Evening Standard, and beyond to wherever my career may take me.