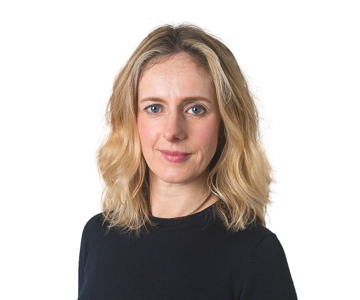 ---
Marina Hyde
The Guardian
---
The peerless Marina Hyde shines a constant light on hypocrisy, absurdity and malfeasance. This year provided her with talking points aplenty. Her columns displayed an incredible range and an extraordinary ability to run a gamut of emotions - amusement, incredulity, anger, anxiety, curiosity - while always being thought provoking and entertaining. She is able to assess politics and social developments, drawing on an array of references from politics and literature as well as pop and celebrity culture.
On 11 January 2022, Hyde considered the revelations about lockdown rule-defying parties at Number 10 and contrasted the zealous policing of ordinary citizens - not least her own attempt to play cricket in a park with her children - with the hypocrisy of a PM failing to abide with his own directives.
On 15 March 2022, Hyde turned her gaze to policing as Scotland Yard, so famously short of resources and officers, diverted plenty of both to clear squatters from the Belgravia home of Russian oligarch Oleg Deripaska. On 22 March 2022, Hyde took lethal aim at critics who implied Nazanin Zaghari-Ratcliffe had been ungrateful for raising with the PM, after her release, the incompetence and errors of judgment that almost certainly extended her six year ordeal in jail in Iran.
If it is the role of the press to speak truth to power, Hyde's columns have been essential reading.