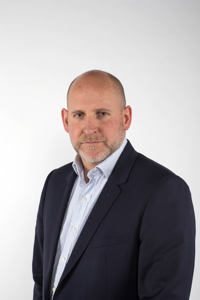 ---
Martyn Ziegler
The Times
---
Martyn Ziegler's broke the news on April 18 2021 that England's six leading football clubs had secretly joined a breakaway European Super League (ESL).
The report revealed the detailed plans for the Super League and within a few hours of The Times publishing the revelations on its website, both the prime minister of Great Britain and the president of France had issued statements in response condemning the breakaway competition.
The scoop triggered a wave of protest against the ESL by fans, politicians, players, commentators and pundits both in Britain and across Europe who believed it would have a devastating effect on the rest of football. Boris Johnson promised to change the law to block it and even the Duke of Cambridge weighed in with his opposition leading to coverage on the front and back pages of all British newspapers over several days.
Such was the level of public interest that the day after the story broke thousands of fans turned up outside stadiums to demonstrate against England's 'Big Six' clubs joining the ESL. The Times also broke the news at 1pm on April 20 that two of the English clubs were considering withdrawing from the Super League due to the fans' response, which prompted the ESL's sudden collapse that evening.
The impact of the ESL story has led to a rebalancing of the power in football that many believed was long overdue. Clubs have brought in reforms to their structures to include advisory roles for supporters on their boards, the Premier League has changed its statutes to prevent future breakaways and removed executives from the clubs involved in the ESL from key positions. The Government announced a fan-led review of English football under the former sports minister Tracey Crouch which is expected to lead to an independent regulator for football.
Martyn Ziegler's exclusive interview with the UEFA president Aleksander Ceferin where he threatened a European and South American boycott of the World Cup if FIFA push ahead with plans to make it a biennial tournament. Ceferin's powerful words are widely regarded as having killed off FIFA's plan.
An investigation by Ziegler into leading football agent Aidy Ward which revealed he had paid the family of an under-age player against Football Association rules, as well as details over his split from Raheem Sterling. The investigation also disclosed how the parents of some under-age players are paid by agents to act as scouts. Ward was charged by the Football Association following the article.