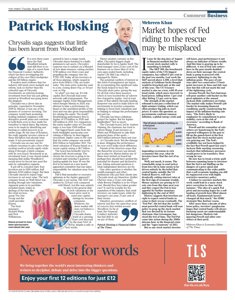 ---
Nada Farhoud
Mirror
---
Nada Farhoud's string of exclusives and front pages have helped to expose animal cruelty, put the climate crisis at the front of our agenda and uncover Britain's environmental shame abroad.
In 2000 fur farming was banned on cruelty grounds but imports remain. Since the Mirror launched its Fur Free Britain campaign we have uncovered horrific cases of suffering around the world. But each time, the industry says they are just one-off cases so Farhoud went undercover in Finland's capital of fox fur farming to see for herself.
On each farm she found horrendous conditions where animals are bred to make fashion items. Many Arctic foxes were missing ears, others paced incessantly and had pulled out their overgrown fur – signs of psychological distress. Some had deformed feet, diseased eyes and are so obese they are known as "monster foxes".
As Brazilians were due to go to the polls in their most crucial election, Farhoud travelled to the Amazon to witness rampant new levels of fire destruction - the highest in 12 years. This new epicentre for environmental destruction is being destroyed by criminals with deforestation levels on target to be the worst in 15 years.
During her visit, smoke billowed from a fire area the equivalent of 11,000 football pitches - the single largest part of the rainforest to be destroyed this year. The nearby children's hospital was packed full of respiratory emissions, some as young as six months old thanks to air quality which dropped to its worst level on record - nine times over the legal limit. Experts say it is the equivalent of smoking 100 cigarettes a day which would explain why asthma symptoms Farhoud not suffered since she was a child were rereignited during her stay.
Again working undercover, for fear of reprisals from supporters of controversial President Jair Bolsanaro after the death of Dom Phillips, she obtained new aerial images and testimonies from the indigenous communities under threat in order to explain to readers why protecting the "lung of the world" matters to us all.
Lapland in the Arctic Circle is warming up to three times faster than the rest of the planet. Here Farhoud discovered how reindeers, one of Christmas' most iconic symbols, are dangerously at risk of extinction due to the rapid warming.
In September 2021, she also co-edited a special edition of the Daily Mirror focused on how the climate crisis is already impacting the UK and will continue to do so - helping to break down climate science for all to understand.
Closer to home, an investigation found how recycling diligently sorted by Brits is being dumped and burnt in Turkey's Adana region after being exported - sparking environmental and health fears for those living nearby. She also discovered a dead sea turtle on a beach littered with plastic fragments - just yards from one of the dumping sites. This is just one example of her many environmental probes exposing the issues we face on a daily basis.