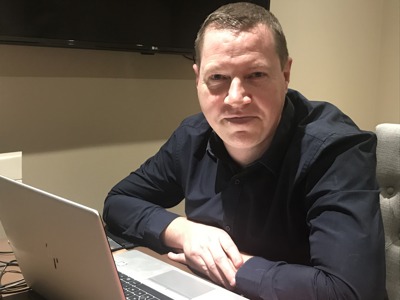 ---
Newsquest (North East) - The Northern Echo
The Norther Echo
---
FRESH from celebrating its 150th anniversary in 2020, The Northern Echo continues to challenge those in authority in a bid to get change for the better, and to champion its area of the North East and its people.
In the last 18 months, it has delivered quality, and often hard-hitting, journalism while at the same time growing its audience to ensure it has a sustainable future for the next 150 years – in both August and September 2022, its website had a staggering 10m hits, representing a year-on-year growth of more than 100 per cent.
It has developed stories of such importance that they've been raised in the House of Commons by MPs who have joined the Echo in campaigning for change, and it has never lost the respect of its readers – following the desperately sad death of a 25-year-old woman in a car crash, the family invited the Echo to livestream the funeral on Facebook, for those unable to attend, because they so trusted the brand's reporting.
The Echo's flagship campaign has been called "Level Up", to tie in with the political zeitgeist. It is business-led, and brings all the important regional voices together to create the climate in which the Government's "levelling up" policies can grow. This came out of the new BusinessIQ magazine, and led by Business Editor Mike Hughes, it has been backed – in some cases financially – by everyone from multi-national companies to the regional mayor, and has led to the Echo hosting five panel discussions about major issues, like the move to green energy. Perhaps fortuitously, the most recent event, coincided with a visit by the short-lived Chancellor of the Exchequer to the same venue which resulted in an exclusive interview putting levelling up into context.
As befits an organisation that is rooted in a "red wall" area, the Echo has been an influential voice on the levelling up agenda, featuring exclusive interviews with senior political figures from the Prime Minister downwards, and with its political commentator Chris Lloyd regularly appearing on national television and radio, from BBC2's Newsnight and Politics Live to GB News.
However, it is at a community level that the brand has really excelled. As part of Newsquest, the Echo joined the "Your Money Matters" campaign as the cost-of-living crisis began to bite. This campaign, which has already been shortlisted for awards, is about offering practical help to people, in the form of information and money-saving advice and deals, and as the Echo delved deeper, it looked at how the crisis is affecting every walk of life in a series of articles – part of our submission is reporter Bill Edgar's visit to a foodbank which really rammed home the depth of the crisis.
Our data investigations reporter Jo Morris produced an extraordinary series of articles about how our area has become a "dental desert", with people telling her they were reduced to pulling out their own teeth because they were in search pain.
The Echo's reporters also went into detailed action on behalf of their community by asking "how many more have to die" as they told the story of a local man who passed away while waiting an hour for an ambulance after an accident. This developed into a national story as the state of the ambulance service was exposed, as our submissions show.
Then, on a personal basis, reporter Daniel Hordon has worked closely with a family to tell how they had been visiting the wrong grave, in the belief it contained the remains of a loved one, for 17 years. This was due to an administrative error, and he then followed the story as the authorities searching the graveyard, digging into seven graves, until they found the correct one.
In a testimonial, the family have explained how important it was that the Echo helped them locate their loved one: "You have been more than helpful, above and beyond. As a family we have always read The Northern Echo. When this nightmare happened we didn't seem to get anywhere at all. We contacted yourselves and spoke to Daniel Hordon who was very understanding and sympathetic and showed empathy. He has worked with this case right from beginning liaising with us every step of the way and to this day he is still keeping us informed. We would like to thank you personally, you have worked above and beyond."
Daniel's on-going investigations are revealing how these errors are distressingly common, and, after the matter was raised in the Commons, now the diocese has launched an inquiry.
The Echo's journalistic work is not all hard-hitting news reporting. It continues to develop its offering across all channels through live blogs on breaking news and by taking its audience behind the scenes with a daily Facebook live broadcast. In terms of history, 2022 will be remembered as a year of royal milestones, and the Echo – which has a reputation for doing nostalgia and local history especially well – celebrated Her Majesty's Platinum Jubilee with an 80-page souvenir supplement using pictures from its extensive archive to look back on all her visits to the region. Following her death, it was able to give its audience – through videos, social media posts and long form writing – a unique insight to the first funeral of a reigning monarch in 70 years from its reporter stationed outside the doors of Westminster Abbey.
Under a new editor, Gavin Foster, the Echo is still giving its readers unrivalled coverage of news on a local, regional and national level in whatever form they wish to consume it, as it continues to live up to its 152-year reputation for challenging those in authority, advocating change for the better, and proudly championing its local area.