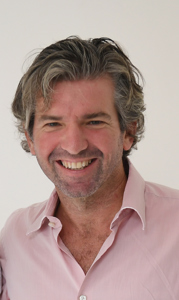 ---
Oliver Holt
The Mail on Sunday
---
On a pitch increasingly crowded with players, Oliver Holt's writing stands out for its deep understanding on what keeps so many millions of us men and women in thrall to watching sport. His range of interests, passion and empathy (though sometimes scorn) for those involved is infectious.
The enforced shutdown of sporting fixtures during Covid posed no problem for Holt. With typical originality, he penned a column about his father's death. He explained how it shone a light for him on the importance of football clubs to their communities and the role they play in providing much-needed social cohesion.
In the months since, various threats have emerged to the future of our national sport – specifically to the English football pyramid and with the botched proposal for the European Super League which would have destroyed the fabric of the game in this country. Holt feels passionately that journalism can act as a powerful reminder of how precious grassroots sports is and how the Government must not row back from appointing an independent regulator for the game and risk opening the door for an attempt to kickstart a European Super League.
Included in Holt's work is a column about the incursions the Saudi Arabian state has made on English football, through its $409million purchase of Newcastle United. This, he believes, and as he regularly reminds readers, represents another side of the threat to football.
He says: 'Everyone has their own red lines in terms of what we think are acceptable and unacceptable. As a journalist, I find it hard to accept one of our leading football clubs being owned by a state that murders journalists in cold blood and stands for values on a whole range of societal issues that are diametrically opposed to ours.' He adds: 'We have no power over how they run their country – and it is wrong that we should allow the Saudi state to own one of our football clubs.'
Some of Holt's demonstrates the diversity of his work – a hard-won interview with Wayne Rooney. It offers a different side to the footballing icon as Rooney spoke with honesty about issues he had never addressed publicly before. The interview was shared with Jonathan Northcroft from the Sunday Times to be run ahead of a TV documentary about Rooney. Mail on Sunday readers noted how the picture of England's greatest ever goal-scorer was much richer and deeper than the one depicted in the documentary itself.