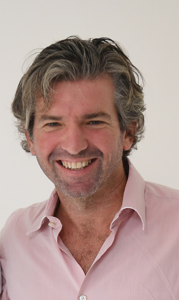 ---
Oliver Holt
The Mail on Sunday
---
A deeply evocative line runs through Oliver Holt's entries – leading from the death of his father midway through the Covid pandemic all the way to the immutable feeling that we are on the brink of having the essence of our national game ripped away from us.
Holt's dad took him to his first football matches as a supporter at their local club, Stockport County, in the late 70s. The experience gave him a sense of community that as a young boy he had never been exposed to before. When his father died in February 2021, at a time when lower league clubs faced ruin because of the coronavirus crisis, it underlined for him just how important clubs are not only to communities but also to families and to the relationships between parents and children.
In the months that followed, so many things happened that made Holt, and surely countless others, fear that the wider fabric of Britain's national game was in grave danger. In various ways, Holt addressed that sentiment in his other two submitted columns. First, there was his withering assessment of the attempt by six top Premier League clubs to secede and join a breakaway European Super League in a move that would have destroyed English football as we know it. Then there was his scathing censure of how Newcastle United, one of our most famous and best-loved clubs, was allowed to be bought by the repressive and intolerant Saudi Arabian state.
These entries show that tenacious journalists can effect real change. Holt is convinced that the resurrection of the European Super League can be stopped and that the sale of our greatest clubs to despots can be halted if enough people speak up and hold the modern-day Machiavellis who are its masterminds to account.