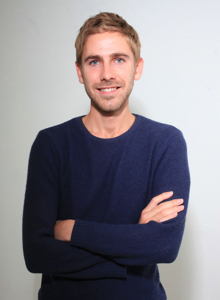 ---
Oliver Wainwright
The Guardian
---
It was billed as the biggest regeneration project in Europe, the "final piece in the jigsaw" of central London, that would see a 230-hectare swathe of the city from Vauxhall to Battersea transformed. Ten years on, Oliver Wainwright took his forensic scalpel to the Nine Elms "opportunity area", and eviscerated the project with characteristic precision and panache. His article painted a vivid picture of a place where penthouses with private chapels loom above crumbling council estates across the railway tracks, where scores of flats lie empty, held by secretive shell companies in off-shore tax havens, and where the division between absentee investors and owner-occupiers confined to "poor doors" could not be more stark. Wainwright's critical investigation inspired a wave of similar articles, and sparked a rallying-cry for change that helped to see Wandsworth council turn Labour for the first time in 44 years at the last local election.
The article was typical of Wainwright's unique ability to combine authoritative architectural criticism with lucid analysis of the wider forces that drive urban change, making the complexities of architecture, development and the planning system clear to a general audience. He applied the same searing mode of critique to Edinburgh's "golden turd" hotel, with an article that was both hilarious and incendiary, charting the sequence of events that allowed a building in the shape of a glistening poop emoji to be built at the centre of a Unesco world heritage site. This was not just a crime against the skyline, he argued, but a brutal assault on the street, seeing the mall-ification of a vast chunk of the historic city centre, while the project's required "affordable" housing was built far away on the outskirts. Beyond this project alone, the article revealed how the developer – an influential American pension fund – now effectively calls the shots across Edinburgh, vetoing projects it deems would harm its commercial interests.
Wainwright is unusual among reviewers in combining in-depth, weeks-long investigative pieces with rapid-fire critique, quickly responding to events in the rolling news cycle. When the shopping list for Boris and Carrie Johnson's No 11 flat refurbishment was revealed, Wainwright's verdict was as sharp as it was stinging, revealing the gaudy decor as an apt reflection of the then-prime minister's personal psyche. The £3,675 drinks trolley, he noted, featured tiny brass hands clinging on to its handles, mirroring Johnson's desperate attempt to cling on to power. The espaliered tree wallpaper, he observed, looked more like a barbed-wire cage of the kind in which a particularly embattled prime minister might attempt to shield himself from the outside world. In a field that can so often get caught up in obscure industry jargon, Wainwright's writing is passionate, critical and witty, shedding light on the murky mechanics of how places are made, and the urgent challenges facing our cities.