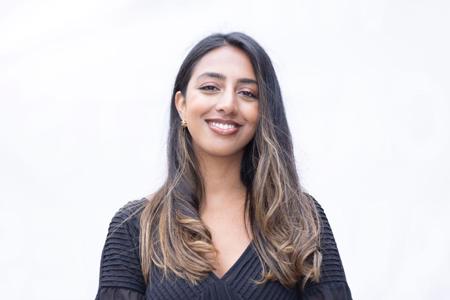 ---
Shayma Bakht
The Times
---
Having only graduated from a Masters last year, I am still processing the incredible opportunities that I have been given reporting at The Times: I have been able to pursue
important undercover work, investigations in the Middle East, and original stories that tap into my own marginalized communities. My undercover investigation on the Homes for Ukraine scheme had an unbelievable impact on the public scrutiny of the government's handling of Ukrainian refugees. From going viral on Twitter; to the UNHCR issuing a warning to the UK to tighten its safeguarding measures - citing our report the next day; to being used as evidence by an advocacy group building a legal case for Ukrainian refugees. It was the first to go undercover and conclude that predators were manipulating the informal matching pages that the government refused to shut down.The piece was co-authored by the talented Billy Kenber, who guided me through The Times' rigorous subterfuge proposal process, as I was a new addition to the news desk. Nonetheless, the idea, undercover work, interviews and writing were led by myself.
My first foreign report was published as a page-lead for the anniversary of the Taliban's takeover of Kabul. It took months of investigating, navigating different time-zones and building trust with people in real danger. No British media outlet has been able to speak to the number of families I was on the topic of buying and selling children - which is outlawed and incredibly taboo. Save the Children and UNICEF both said they struggled to get case studies that were willing to speak openly about it. I was able to get exclusive lines from my contacts: that maternity staff are allegedly facilitating the sale of babies in government hospitals etc. I uncovered that Love Island stars, reality TV personalities, and influencers were being paid by third-party accounts to promote their accounts and everyone that those third-party accounts followed, which included illegal bulldog breeders, gambling sites, unregulated plastic surgeons etc. The Sun and other broadcasters followed up our story after we broke it.
Another piece of work investigates the unregulated black market of sperm donations in Scotland, which was overlooked because of its location. I gained the trust of traumatised women who spoke about being pressurised into having sex with men who initially promised they would donate through non-physical methods. I try to investigate original stories about vulnerable communities, and though I did not include them, I have written extensively about the working-class Muslims, Pakistanis, and other POC in Britain - the communities that I come from.