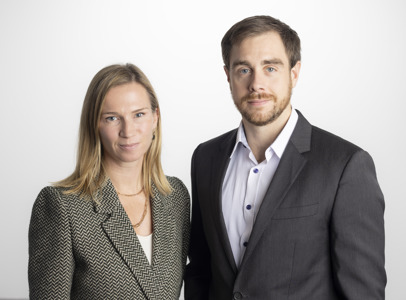 ---
Stephen Morris / Caroline Binham
Financial Times
---
The biggest stories in British business over the last year were about bad behaviour and controversy at the nation's banks. One jaw-dropping story in particular was the pick of the bunch.
A front page FT splash last November by Stephen Morris and Caroline Binham revealed that Barclays chief executive Jes Staley had exchanged 1,200 emails with Jeffrey Epstein when he was the sex offender's private banker at JPMorgan in New York. The story revealed the real reason behind Staley's abrupt resignation as head of Barclays and included details such as the mystery term "snow white" that the two men used in their private communications.
The scoop was a global hit, followed up by the BBC, Guardian and Times, as well as outlets like Bloomberg and the New York Post. It also hit Staley in the pocket: in the days after publication, some of Barclays largest investors protested the generous financial terms of the CEO's departure, which eventually resulted in his bonus being frozen.
In another front page scoop, Morris reported that former UK prime minister David Cameron had used political connections to influence Lloyds Bank in an attempt to reverse its decision to cut ties with the controversial financier, Lex Greensill. The story showed how Cameron successfully lobbied Lloyds board member Lord James Lupton - a former Tory treasurer whom he ennobled in 2015 - to get the bank to continue backing a scheme that Greensill had arranged for NHS Pharmacies. Cameron - who was paid more than $1m a year by Greensill - intervened despite being fully aware of the parlous state of the company's finances. The eventual collapse of Greensill Capital dragged the former prime minister into Westminster's biggest lobbying scandal for a generation and blemished the reputation of Lloyds.