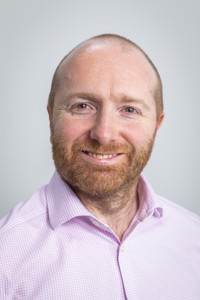 ---
Tom Bryant
Mirror
---
Revelatory, agenda-setting and always in the public interest, Tom Bryant's showbiz scoops are the envy of Fleet Street. His world exclusive on Sir Rod Stewart both housing and rescuing Ukrainians made headlines around the globe, and was the end-result of months of planning and negotiations with the rock star, who also opened up his home for a series of candid photographs. Tom's interview with Sir Rod displayed a journalist at the top of his game: powerful, moving and absolutely jam-packed with great lines.
Tom's front page revelation that Katie Piper's acid attacker was on the run was not only a great, old-fashioned scoop - but caused such a stir it was even discussed in Parliament. Responding to Tom's splash, Justice Secretary Brandon Lewis said it was "unacceptable" that Stefan Sylvester was able to evade monitoring and flee the country after being released on licence. Labour shadow justice secretary Steve Reed had earlier called on Mr Lewis to apologise to Ms Piper "for leaving the Probation Service so run down it can no longer control offenders". Mr Lewis said of Sylvestre's case: "It's not acceptable and it shouldn't have happened."
From radio phone-ins to first-person pieces, Tom's interview with Gary Lineker ahead of his fronting the BBC's coverage of the Qatar World Cup became a huge talking point up and down the country. In fact, Tom's front page scoop was packed with so many brilliant lines, that both the Times, the Independent and Telegraph followed it up in print the next day - but all nosed on different subjects. From Lineker's revelation that two Premier League stars were ready to come out to his blasting of the Home Office for the treatment of a refugee who has moved in with him, it was a masterclass of interviewing and extracting brilliant news-lines.