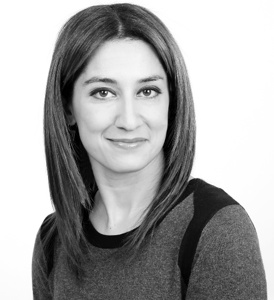 ---
Roya Nikkhah
The Sunday Times
---
Roya Nikkhah is the Royal Editor for The Sunday Times, where for more than 7 years she has been setting the agenda, breaking major exclusive stories and
securing interviews with members of the royal family, including the King and the Duke of Sussex.
With 12 years of experience as a royal correspondent, a role she previously held at The Sunday Telegraph, Roya has an unrivalled expertise on the royal family. She is renowned for her balanced, fair, impeccably-sourced and detailed coverage, and the unique insight and expert analysis Roya brings to her pieces for The Sunday Times means they are often the most-read articles across the paper. A world-leading expert on the royal family, Roya also works with several leading national and international broadcasters and has presented two royal documentaries. She was a key contributor to the BBC for its coverage following the death of the Queen, and co-anchored the coverage of the national service of Prayer and Reflection for Her Majesty the Queen from St Paul's, alongside James Naughtie. In June, Roya co-anchored the BBC's coverage of the national Service of Thanksgiving for the Queen's Platinum Jubilee with David Dimbleby.
Roya's Sunday Times Magazine cover piece – the definitive profile of the then Duke of Cambridge and the most-read piece across the whole newspaper that week - demonstrated why her royal coverage is unparalleled. It revealed how Prince William felt about Harry and Meghan's Oprah Winfrey interview and their departure from royal life and how William himself once had to fight the Palace system to forge his own path as an air ambulance pilot. Roya's extensive contacts book and trusted reputation enabled her to speak to those closest to William, allowing the reader to get under his skin and understand the future king's vision for how he is shaping his family's life for a modern monarchy. It also featured the front page story of William's fury over Boris Johnson's proroguing of Parliament. The Duke of York's fall from grace is one of the biggest royal stories in recent years, and Roya's Sunday Times Magazine profile of Prince Andrew was a searing assessment of Andrew as his problems continued to mount. The feature included royal insiders speaking candidly for the first time about Andrew'ds behaviour in royal circles and also generated a front page exclusive on how Prince William saw Andrew as a threat to the monarchy who should never be allowed a return to public life. That story and several other new revelations in the profile were also followed in the UK and around the world.
Roya's news feature on William and Harry's "awkward" truce during the period of mourning following the Queen's death, was a gripping behind-the-scenes account of how the royal family's dynamic as history unfolded. It also featured the front page story of Prince Harry's devastation after his grandmother's "ER" initials were removed from his uniform for the grandchildren's vigil at her coffin, a story that was followed around the world.